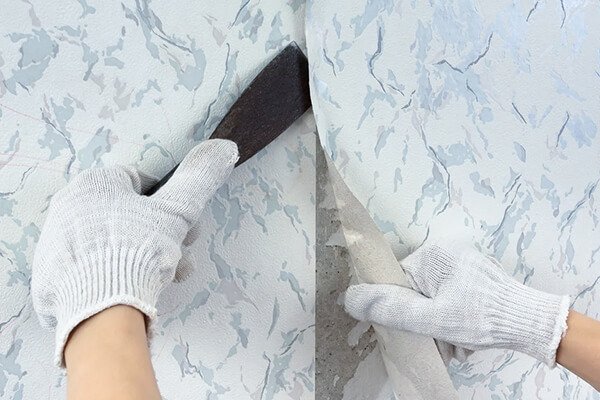 Wallpaper removal Services in Jacksonville: Apex Pro Painting
Wallpaper removal and wallpaper installation need a complete craftsmanship and experience to execute the interior painting projects in Jacksonville. Trust Apex Pro Painting does wallpaper removal and wallpaper installation meticulously for any kind of commercial or residential painting projects is Jacksonville. Hanging wallpaper options available today and used in past has a lot of changes. Apex Pro Painting can make sure you are not overwhelmed by installing new wall coverings or removing old wallpaper for a new paint color.
Our interior painting specialists provide expert installation of all types of wall coverings to our residential and commercial customers. From natural fiber wallpaper to silk wallpaper, we can help you with all of your wallpaper installations. We also install hand-painted wallpaper, vinyl wallpaper, foil wallpaper, flocked wallpaper, murals, and decorative wall borders.
No matter if your house interior is old or new, as a local professional painting contractor in Jacksonville, we can provide you with all types of wallpaper removal services like wallpaper stripping, and wallpaper glue removal. We remove old wallpaper by gently lifting the paper so we do not damage the walls of your home. Although sometimes drywall repair will be needed as some wallpaper is more difficult to remove depending on how the walls were treated before the wallpaper was applied.
Jacksonville Wallpaper Installation
As a part of your interior painting project, it is important to evaluate the wallpaper removal or wallpaper installation options as each interior is different, each wallpaper removal project is different. Apex Pro as a Jacksonville Wallpaper Installation company evaluates the following important factors to make a successful painting project.
The nature of Wallpaper
The type of adhesive used for wallpaper installation
Current condition of the wall behind the paper
It might need wallpaper removal agent, or hand-stripping based on the complexity to clean the paper and glue.  It needs a perfect clean drywall for better primer activity.
Apex Pro Painting takes care of the following important activities for wallpaper removal / installation –
Repair – Repair surface abrasions and other imperfections and smooth the surface with a skim coat and sanding.
Prime – The wall is cleaned and a fresh coat of paint primer is applied.
Install Wallpaper – The new wall covering is meticulously measured and cut to exact specifications and installed.
Paint Walls – If you are choosing a new wall color, the new paint color is applied.
If you're looking for Jacksonville Wallpaper removal Services.
call Apex Pro Painting at (904) 382-0601 or complete our online request form.
General questions about wallpaper removal, Jacksonville
Scraping and stripping or chemical soak are general techniques that can remove old wallpaper. Scraping may need to be done in combination with other treatments. However for stiff, old, heavy wallpapers we may use a steamer pad to soften the glow .
Not all times, especially when wallpaper is easily peeled off, we may avoid a repair. But we need to make a clean drywall for natural finishing of primer and color.
No. Although it saves money but, it creates bubbles and cracks after sometime which is not a recommended approach for interior painting options.