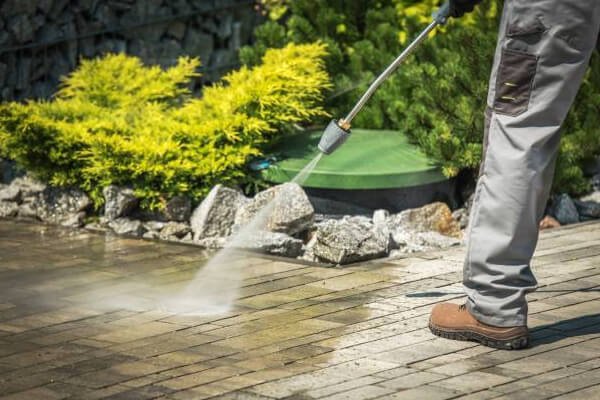 Pressure washing Services in Jacksonville: Apex Pro Painting
One must remember that power washing is a foundation for any type of interior or exterior painting projects. Apex Pro Painting is a reliable contractor for the pressure washing services in Jacksonville. Regular pressure washing can benefit your residential and commercial property as this helps to keep the exterior of your home or business as clean and healthy as possible. Even your property resale value improves with such timely cleaning and maintenances of the home.
Power washing is a simple yet extremely important and effective part of the maintenance of any kind of property. Mold and mildew can have a detrimental effect if a timely power washing is not done, typically pressure washing can be done on wooden surface, Concrete, Asphalt, Bricks and aluminum surfaces very frequently.
We suggest you to take a power washing service for your Jacksonville home, as soon as you observe your property is dirty, muddy, stained to have a better quality painting done.
Pressure Washing Contractor FL
If your house or office or commercial space needs to take care of a painting project, it is important to check for a Pressure Washing Company in Jacksonville. Apex Pro as one of the Pressure Washing Contractor FL, we promise you the best power washing service in all the neighborhoods of Jacksonville just ahead of a nice exterior painting project for you.
Exterior Paint Process:
Exterior painting from Apex Pro Painting usually follows a five-step process: washing, surface preparation, painting, cleaning, and inspection. The first step, washing, is the foundation of the entire project to remove mold, oil, and old paint so new paint absorbs into your surface better.
Power Wash: Any necessary areas of your home's exterior will be power washed or hand washed to remove dirt and mildew.
Prep: Any loose paint is scraped, glossy areas are scuff sanded and any gaps are caulked to prevent water intrusion.
Paint: Your repaired areas are primed before premium-quality paint is applied to your home's exterior, creating a uniform finish.
Clean: At the end of each day, the painting crew cleans up around your home, ensuring any paint chips are removed and all materials are stored neatly away.
Inspect: After our own inspection, your job site supervisor will walk you through the space, giving you the opportunity to review our work and to provide any initial feedback.
If you're looking for Jacksonville Pressure washing Services.
call Apex Pro Painting at (904) 382-0601 or complete our online request form.
General questions about power washing service Jacksonville
High pressure is not the secret. It depends on surface and nature of dirt. Sometimes we use chlorinated agents and do every thing on low pressure which keeps your materials safe from damage.
Don't be concerned about the term "power" or "pressure" as both is same technically. Apex Pro Painting contractors are trained to use the proper pressure to clean each surface.
You can do quite frequently but definitely before carrying out an exterior painting project for your house or office. Speak to us to get more details.