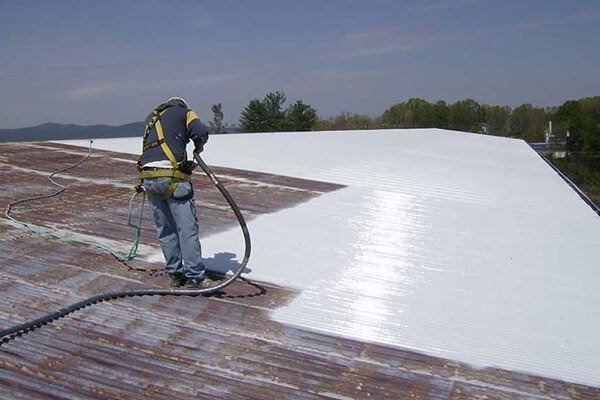 Elastomeric Coatings Services in Jacksonville: Apex Pro Painting
Elastomeric paint is extremely durable due to its elasticity nature and it's resistant to layer, dirt, mildew. A stucco and masonry surface uses elastomeric paint in order to prevent water leaks and bridge the cracks. Let Apex Pro help you with your Home Stucco Repair and Painting Projects in Jacksonville. We recommend elastomeric wall coatings for a variety of surfaces including exterior insulations, brick, and pre-cast stone and for porous building materials which are prone to cracking and settling.
If you are looking at a type of paint that forms a barrier against moisture, than elastomeric coating is the one that you should consider using. If your industrial, commercial and residential structures in Jacksonville expose to continue dampness issues, it is important to check for a long lasting elastomeric wall coating service for exterior walls, roofs. We offer a variety of elastomeric painting services including acrylics resins, epoxy resins, polyurethane resins, and silicone resins.
Elastomeric Coating Services Jacksonville, Florida
In Jacksonville, Apex Pro Painting is one of the best elastomeric contractors to give you excellent elastomeric coating services. We have been doing elastomeric painting for many high rise communities, residential houses where customer is keen towards a long lasting wall coating. Elastomeric painting needs a complete craftsmanship as well as the painting is done for exterior walls, the roofs and ceilings and stucco sections. Depending on the size of the projects, Surface preparation for elastomeric painting projects is an important aspects of your over all painting efforts. As elastomeric coating needs application equipment, including high-pressure airless sprayers, rollers, and brushes for a very nice painting finish, it is ideal to speak to the nearby elastomeric coating services company in Jacksonville, Florida.
Apex Pro Painting take care of elastomeric coating :
Cleaning the Surface and wash out the dirt
Patch and repair the cracks
Painting substrate preparation
Painting and drying and wait for at least 24 hours for a recoat
Wash and clean and check
If you're looking for Jacksonville Elastomeric Coatings Services.
call Apex Pro Painting at (904) 382-0601 or complete our online request form.
General Questions about Elastomeric Coating
Elastomeric paint forms a durable, tough film that provides a waterproof coating to almost any structure. however prime must be done in order to get the best painting results.
Elastomeric coatings last longer with proper cleaning of the surface. You may think of reapplying the painting after 5 to 7 years.
Elastomeric coatings are very effective in sealing roof leaks and preventing existing damage from worsening. Since they are durable and have a range of beneficial properties, they can be applied to the roof during any season.